Astrology
Apr 10th, 2016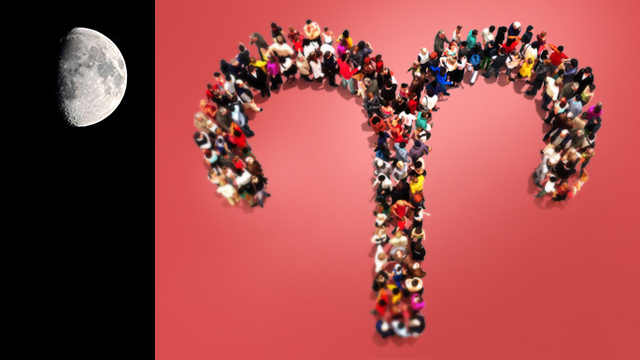 Hi everyone! This week we are entering the 3rd step and 3rd week leading up to the cosmic window of Pesach, the full moon of Aries, and the day all the battles of the year are decided. Let's closely examine the global energy for the year and get super prepared!
Welcome to a powerful and steamy year! Half of the chart is fire and the other half is water. In short, it's a mega hot sauna!
Many features and trends are remarkable this year. First of all, Uranus and the sun are conjunct. Many unexpected events will emerge all throughout the year; it won't look like anything has actually BEEN planned!
Let's get ready to think outside of the box. Maneuver carefully around explosive people and situations, while staying balanced and happy yourself. This is a very hard set of aspects to deal with without having much consciousness and understanding.
The chart's rising is in sensitive Cancer, which has a tendency to make everyone take everything soooo personally. Cancer also complicates family situations, so care should be taken to use a remote control as much as possible. Thankfully, Mercury is already in Taurus to help appease our communication and conveyance of messages.
Another remarkable feature is the positioning of Chiron, the healer, exactly at the MC of the chart. Chiron, is our ally when it comes to acceptance, understanding, and relieving the stress of difficult emotions. With a total of four aspects and planets in Pisces, the message is to round the angles and not lose sight of unconditional love.
Saturn is definitely THE planet to look at and focus on for this coming year! Saturn moved from intense Scorpio to fiery Sagittarius, where it will remain until December 2017. Saturn, which constricts the zodiac, is ruling the banking system. In the last year it has created a lot of shortcomings, bad loans, and debts. Saturn really slows down everything. Its goal is to teach us seriousness and order, hence its nickname: "law and order" of the zodiac!
Saturn and Sagittarius together is a strange combination; Sagittarius is the sign of optimism and expansion, while Saturn is all about restriction and harsh reality checks. Sagittarius is actually ruled by Jupiter, the expander – the opposite of self-disciplined Saturn.
Funnily enough, this combo could create an interesting balance. Under Saturn's cautious influence, we can hope the fire of global politics and revolts will calm down again. Saturn influences leaders and leadership style, and with philosophical Sagittarius here, we may see some fascinating people rise through the ranks. Of course, the fire of Sagittarius can be dogmatic and outspoken, so we might also see a few politicians who are more talk than action rising with glamor.
Beware: all forms of excessive behavior will have harsh consequences this year! No counting on luck or gambling! Under Saturn's rule, falsehood will come to the surface straight away. Since belief systems are also under Sagittarius' domain, Saturn will create new policies against false religions and fanaticism.
Sagittarius is also about higher education and philosophy, and this transit will be great for the personal growth industry. Sagittarius rules colleges and universities, too, and will hopefully create solutions to many education issues, or will at least implement better systems.
The publishing industry, also ruled by Sagittarius, is likely to be under great pressure from various governments. It's like propaganda is making a comeback in certain countries! Free expression becomes more complicated. On the other hand, written publications are decreasing in favor of electronic ones.
The sign of Sagittarius also rules import and export businesses, and overseas markets. With Saturn in the equation, everything becomes more regulated and complicated. So patience and perseverance are on the agenda!
Another important planet is Uranus. It is currently situated in the sign of Aries, until 2019. Medical research is on the rise due to pioneer Uranus in Aries. This will include improvements in stem cell therapy, and mobile fitness devices will become even more of a growing market, especially with Saturn in Sagittarius. As a side note, we can also expect breakthroughs in cancer research and treatments, and great progress in genome sequencing. The use and application of green technology will definitely be on the rise!
Unfortunately, Uranus also rules terrorism, and revolutions. The Aries sign is difficult to control, since it's a cardinal fire. We should all meditate to cancel terror, and become more serious about removing reactive actions from our lives.
We just ended the Uranus-Pluto cycle from 2012-2015. The nature of this Uranus-Pluto cycle was that world leaders, politicians, and corporations who were hiding knowledge for their own benefit were revealed to the public eye. This trend will continue with Pluto in the sign of Capricorn until 2023! A purification process is created and developed by the universe to help all of us.
As our teacher, Rav Berg said, "Consciousness is everything!" Let's happily participate in ordering the cosmos with love and Light!
To be continued! Have a wonderful week!